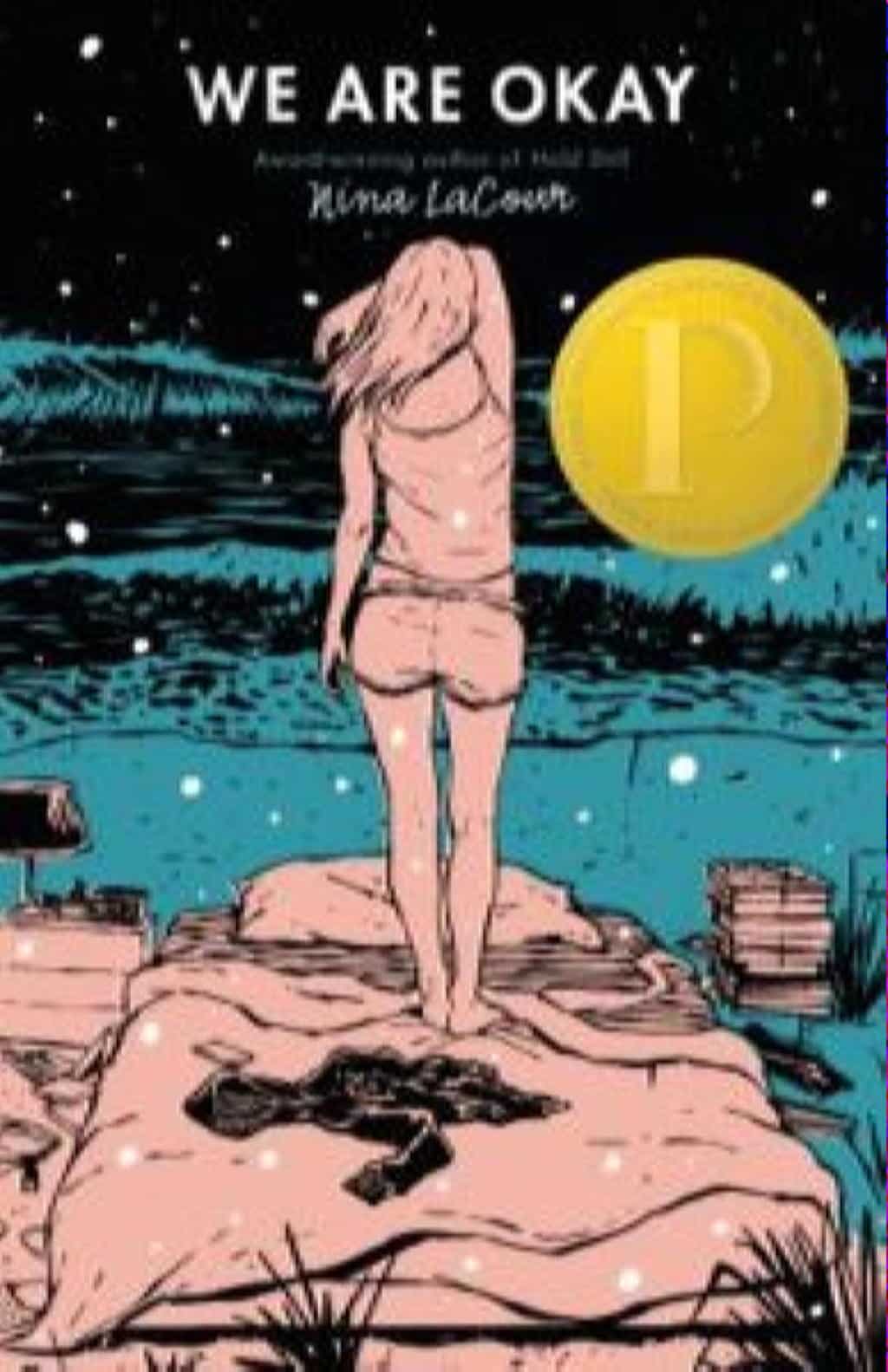 Talking Teen Award Books
By Rachael Schmidtlein, Teen & Tween Services Coordinator
Every winter, thousands of US librarians gather at the Public Library Association's conference to hear rock star speakers, attend topical sessions and decide which books will win this year's prestigious book awards. All-in-all, it's every librarian's dream. The Youth Media Awards are my particular favorite and are live-streamed for those poor souls who can't make it to PLA, i.e. me. It's always especially interesting to see what teen titles made the cut and which ones got snubbed. The whole thing is a little like March Madness: either entirely predictable or a complete surprise. This year held a pleasant amount of both.
The Michael L. Printz Award honors the best book written for teens and is named after a school librarian from Topeka, Kansas. As a girl from Topeka, I hold this as a special award, which is why when We Are Okay by Nina LaCour was announced as the winner of this year's Printz Award, I was surprised. It's not a book that I had heard a lot about before but many of my librarian comrades exclaimed their adoration for it after it won. How had a book this good been off my radar when apparently everyone has loved it since last spring?
The answer is, because it's a quiet sort of story. We Are Okay isn't about headline-gripping topics or current events. It follows Marin who moved away to college and cut ties with everyone she knows. That all changes when Mabel, Marin's maybe more than best friend, comes to visit over winter break. LaCour's book flips back and forth between Marin's time in high school and present day to dissect the meaning of family, loss and friendship.
If you're stuck on hold for We Are Okay, consider checking out I'll Give You The Sun by Jandy Nelson, If I Stay by Gayle Forman, or The Great American Whatever by Tim Federle to pass the time. They are all highly recommended reads that take in-depth looks at loss, family and relationships from the teen perspective.
Not surprising was the award love for The Hate U Give by Angie Thomas. This book set itself apart early on and it stayed there. In addition to winning the Odyssey Award for best audiobook produced for children and/ or young adults, it earned both Coretta Scott King Book Award and the William C Morris Award for a debut book published by a first-time author writing for teens. This hot topic title is also enjoying its fifty-fourth week on the New York Times best sellers list.
You've likely heard something about The Hate U Give, unless you've been hiding in a closet somewhere, and hey, it was a bad winter, so I don't blame you. Starr is a student at a fancy suburban prep school who lives in a poor neighborhood. She does a balancing act between these two worlds until her unarmed best friend is shot by a police officer. As a witness to the shooting, Starr is thrust into national headlines, debates and politics.
Some people loved this book and others thought it was just good. Either way, it's definitely worth taking a look, especially since KSU just announced that it is going to be this year's Common Read. Be prepared for lots of book discussions and events centered on The Hate U Give in the coming months. Also, if young adult fiction depicting current events is your type of read, then you might consider All American Boys by Jason Reynolds, The 57 Bus by Dashka Slater, or Long Way Down by Jason Reynolds.
There are more young adult books being published than ever before and the topics are increasingly more relevant to teen readers. The award winning titles this year reflect the unique contemporary issues that teens are facing. It's an exciting time in the teen literature world!