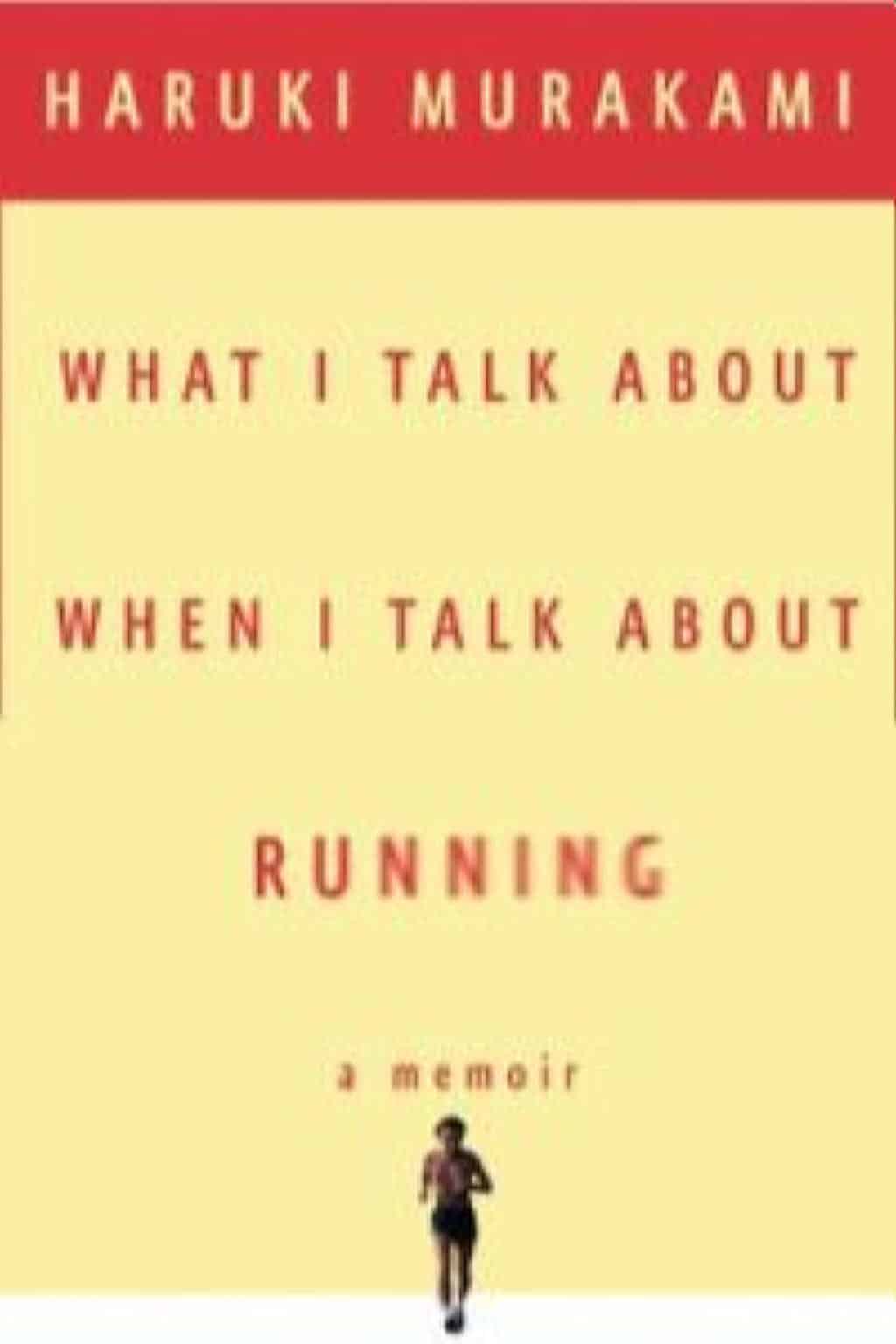 Read-Walk-Run: Running Books at the Library
By Diedre Lemon, Adult Services Librarian
As the weather warms up, you may start to notice more people outside enjoying the weather. Many of them are walking, riding bikes, or taking their dogs for a walk around the park, but then there are those few who are running. The number of runners outside has increased with spring, and so have the number of emails in my inbox about upcoming races. But does that have to do with books?
Well, the Manhattan Public Library has an excellent diverse collection of running books. And no! All running books are not the same. One of the first running books that I have picked up, put down, picked up a few years later, read some, then put down again is Jeff Galloway's The Run-Walk-Run Method. When I first started running, I thought that I was past this book in fitness level; however, after a couple years off from running, this was a great choice. Galloway tells runners to begin walking then run. As the days and weeks go by, you can increase the amount of time running and decrease the walking. I like the mix of information and charts to help plan workouts. He also includes running schedules.
While Galloway gives readers and runners a mix of information, personal history and charts, Matt Long and Charles Butler give readers more of a runner's biography in The Long Run. Long writes about his life and how it was changed when he was hit by a bus while cycling to work. He talks about the healing process and running. Long had to learn to walk and run again. He talks about how running helped him heal physically and psychologically. Another great running memoir is What I Talk about When I Talk about Running by Haruki Murakami and translated into English by Philip Gabriel. Murakami talks about how the act of running has influenced and helped his writing.
For distance runners who want to read about long races like ultramarathons, the library has a few books for you. Scott Jurek's book, Eat & Run: My Unlikely Journey to Ultramarathon Greatness, reads like a biography with vegan recipes for ultramarathon fans. Those runners who are looking for a running cookbook and inspirational story will also enjoy Jurek's book. Just how long is an ultramarathon? Ultramarathons are longer than the traditional marathon of 26.2 miles. Ultramarathon runners can run 50 to 100 kilometers or 50 to 100 miles for their races and training. For runners who want know and learn about traditional marathons, the library has several books specifically about running half and full marathons. One of my favorites is Dean Karnazes' Run!: 26.2 Stories of Blisters and Bliss. Karnazes' book contains his running experiences when tackling 26.2 miles and other running adventures he has had along the way. I like that the chapter numbers are also mile markers: chapter 1 equals mile 1.
Run Your First Marathon: Everything You Need to Know to Reach the Finish Line by Grete Waitz is the perfect book for first time marathon runners. This one is less memoir or story, as Waitz provides training plans, nutrition, and mental preparedness advice. While most running books discuss mental toughness of the sport, Waitz includes a section on self-confidence in the training section, because part of running is believing you can run the distance even before you take the first step. More advanced marathon runners might be interested in Hansons Marathon Method: Run Your Fastest Marathon by Luke Humphrey with Keith and Kevin Hanson or Vijay Vad's The New Rules of Running: Five Steps to Run Faster and Longer for Life. These titles give runners insight on how to build up their endurance and run PR (personal record) races.
The library also has copies of Runner's World Magazine that patrons can check out; these is a great way for patrons to decide how invested they want to get in the sport, or for those patrons who prefer a short quick read. New runners can check out Start Running!: A 5K Training Schedule for Beginners by Tony Yang. This book is available on Hoopla, one of our digital providers. Patrons can check out books on Hoopla without having to wait in line, and multiple readers can read the same title at once. Hoopla also has a number of running books for patrons to check out, too. With all these great running books, be sure to include a run to the library!