Graphic Novels for Lovers Young and Old
by Stephanie Wallace, Library Assistant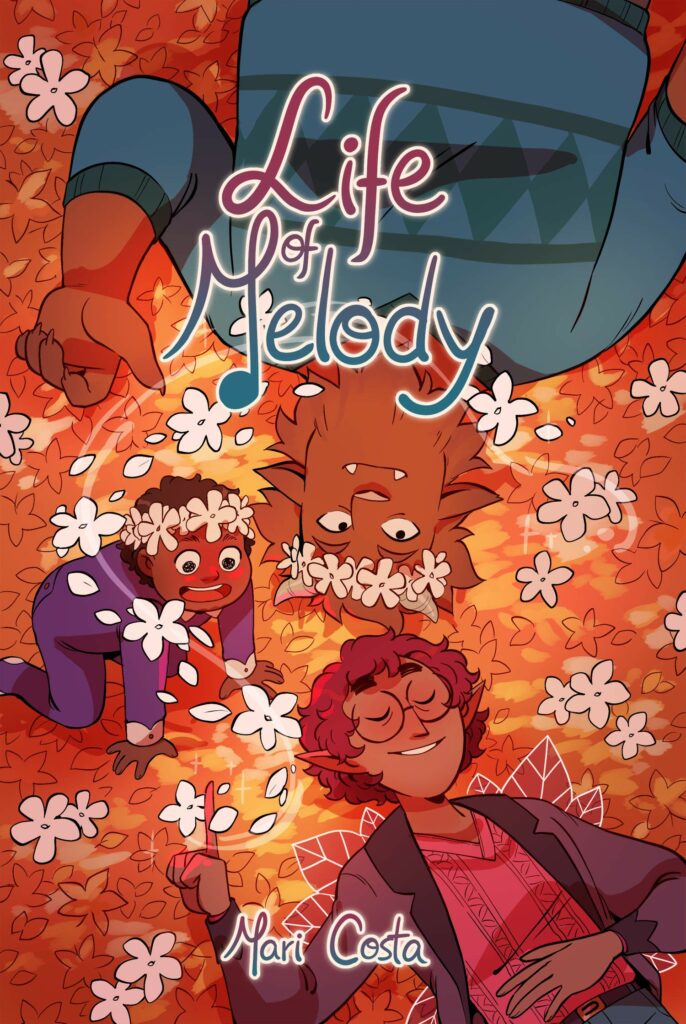 Pink and red hearts have dominated stores' holiday aisles, my friends have invited me to an elementary school-themed party, and I've purchased squeaky stuffed truffles for my puppy. That's right, Valentine's Day is upon us. As part of your holiday celebration, consider dropping by the Manhattan Public Library to pick up a few romance graphic novels — my current favorite kind of book.
The first title I'm recommending isn't a conventional romance, but I love how "I Want to Be a Wall" by Honami Shirono plays with rom-com tropes. It is a manga about a marriage of convenience between an asexual woman and a closeted gay man. Shenanigans ensue as the newlyweds navigate their new life together and develop their platonic partnerhood.
For another fresh take on marriage, check out "That Can Be Arranged: A Muslim Love Story" by Huda Fahmy. This autobiographical graphic novel tells the story of how Fahmy met and fell in love with her husband. It's not always easy to find a spouse as an observant Muslim, but she recounts her experience with equal parts candor and humor.
If you want a more serious sort of love story, try "Blankets" by Craig Thompson, an award-winning graphic memoir beginning during a winter in Wisconsin. The meditative style softly pulls readers into Craig and Raina's lives when they meet each other at a church camp. As they grow together, dream of the future, and fall apart under tragedy, every moment lingers long after each page turn.
To enjoy a sweeter side of young love, "Bloom" by Kevin Panetta and Savanna Ganucheau is a delightful young adult graphic novel about two boys. The son of a family of bakers, Ari wants nothing more than to leave their small town. While interviewing people to find his replacement for his family's bakery, however, he meets Hector, a laid-back newcomer whose love for baking is irresistible. They grow closer together little by little, but it's another question entirely if Ari can make it all work.
Want another young adult graphic novel, but with a fantasy flair? "The Girl from the Sea" by Molly Knox Ostertag is a coming-of-age story about two girls who live on different sides of the water. Morgan is desperate to escape her stifling family and the picture-perfect facade she's created to hide all of her secrets from even her closest friends. But when she's saved from drowning by a strange girl named Keltie, her secrets become harder to keep under the surface, and she has to decide what matters most.
Need even more magic in your romance? "Life of Melody" by Mari Costa is an adorable and hilarious slow burn between a fairy named Razzmatazz and a beast named Bon. Razzmatazz has been assigned to be the Fairy Godparent of an orphan baby girl destined to be the protagonist of a future fairy tale. Deciding that the easiest way to fulfill his role is to raise this girl, he ends up meeting Bon, who has also already decided to raise the girl himself. Though fairies and beasts are natural enemies, the two of them work together and find love along the way.
Do you prefer historical fiction? "The Prince and the Dressmaker" by Jen Wang might be your style. Frances is a young woman used to living in the shadows, resigned that her beautiful dress designs will never make it into the world. That all changes when a mysterious client turns out to be Lady Crystallia, Prince Sebastian's secret alter ego. With Frances's fashion skills propelling Lady Crystallia into the spotlight, Frances and Sebastian's relationship is put to the test. Both of them must answer the question, can they pursue their dreams without leaving behind the people who make it possible?
Whatever kind of book you might be dreaming about reading, I hope at least one of these titles will lead to a happily ever after for you.