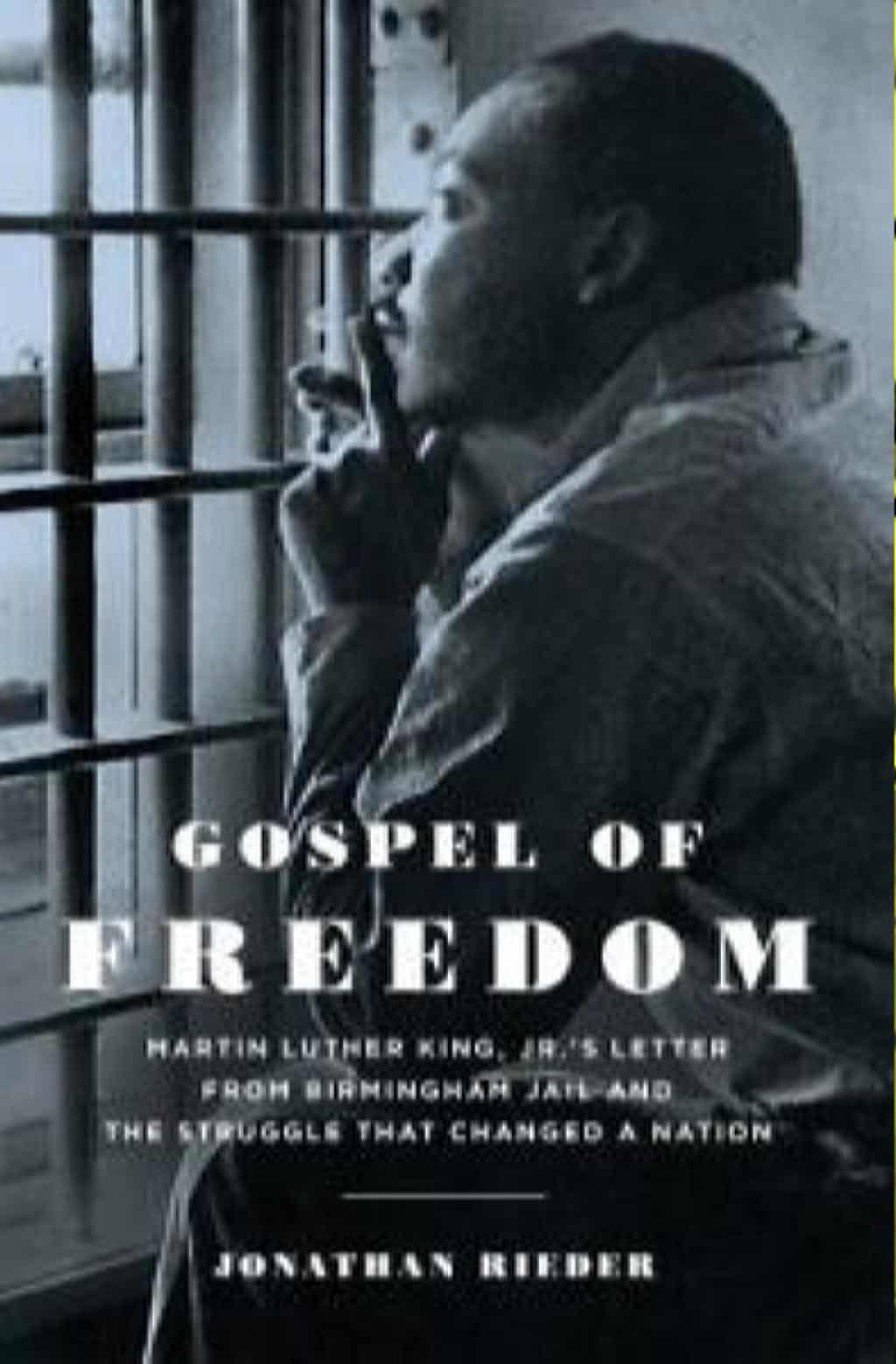 Remembering Martin
by John Pecoraro, Assistant Director
Tomorrow, January 16, is Martin Luther King Jr. Day. A federal holiday since being signed into law by President Ronald Reagan in 1983, MLK Day is observed on the third Monday of January. King's actual birthday is January 15.
Martin Luther King, Jr.'s "I have a Dream" speech is included in most lists of the greatest speeches in American history. Clarence Jones gives the story behind the speech in "Behind the Dream: the Making of the Speech That Transformed a Nation."  Jones, co-writer of the speech and close confidant of King, gives a behind-the-scenes account of the weeks leading up to the great event, and reveals the collaboration leading to the speech that would shape the civil rights movement and inspire Americans for years to come.
"King: a Biography," by David Lewis is a foundational biography first published shortly after King's death. Acclaimed by historians and critics alike, this updated edition includes a new preface, as well as additional photographs of King and his contemporaries.
For a more personal portrait of Dr. King, choose "The Autobiography of Martin Luther King, Jr." Edited by Clayborne Carson, this history-making autobiography portrays Dr. King in his own words. Carson has utilized published and unpublished writings by King, as well as his speeches, interviews, notes, and sermons. The result for the reader is an intimate sharing in the trials and triumphs of Dr. King, including the Montgomery Boycott, the "I Have a Dream" speech, the Selma March, and the 1964 Nobel Peace Prize.
On April 12, 1963, King was arrested in Birmingham for violating a court injunction against marching in the city's street. In response to eight white clergymen who accused him of being a violent extremist, King addressed his famous letter from Birmingham jail. In "Gospel of Freedom; Martin Luther King Jr.'s Letter from Birmingham Jail and the Struggle that Changed a Nation," Jonathan Rieder discusses the events that led up to King's arrest, and addresses the letter's importance during the struggle for civil rights.
Martin Luther King, Jr. was shot and killed on April 4, 1968 while standing on the balcony of the Lorraine motel in Memphis, where he was supporting a strike of sanitation workers. "Death of a King: the Real Story of Dr. Martin Luther King Jr.'s Final Year," by Tavis Smiley chronicles the last year of Dr. King's life. The bookends of this fateful year are April 4, 1967, when King made his first anti-war speech, and April 4, 1968. Throughout his book, Smiley raises the question, "What kind of man had Martin Luther King, Jr. become during the last year of his life?"
For a comprehensive examination of Martin Luther King, Jr., the civil rights movement, and its place in American history, select Taylor Branch's three volume opus. The first volume in the series, "Parting the Waters," covers the years 1954-1963, and was awarded the Pulitzer Prize. Volume Two, "Pillar of Fire,' looks at the years 1963-1965, while the third volume "At Canaan's Edge," concludes with the years 1965-1968.
There are several titles for young readers available at the library, including "I am Martin Luther King, Jr.," by Brad Meltzer. This title is part of a series of biographies for children by an author better known for his political thrillers. In its pages, kids will learn that even as a child Martin Luther King, Jr. was shocked by unfair treatment of African-American people. So, when he grew up, he decided to do something about it, fighting injustice with powerful words.
Also for children, "What was your Dream, Dr. King?," by Mary Kay Carson. This book is arranged in a question and answer format. In its pages curious readers will find the answers to their most burning questions about Martin Luther King, Jr.
In addition to its sheer beauty, children will also learn from "I Have a Dream," by Martin Luther King, Jr. Fifteen award-winning artists illustrate the words of Dr. King's most famous speech. This title also includes a CD of the speech.
Remember to also checkout Hoopla for titles about Martin Luther King, Jr. in a variety of formats. With your Manhattan Public Library card, you can stream or download 5 titles from Hoopla every month at no charge.