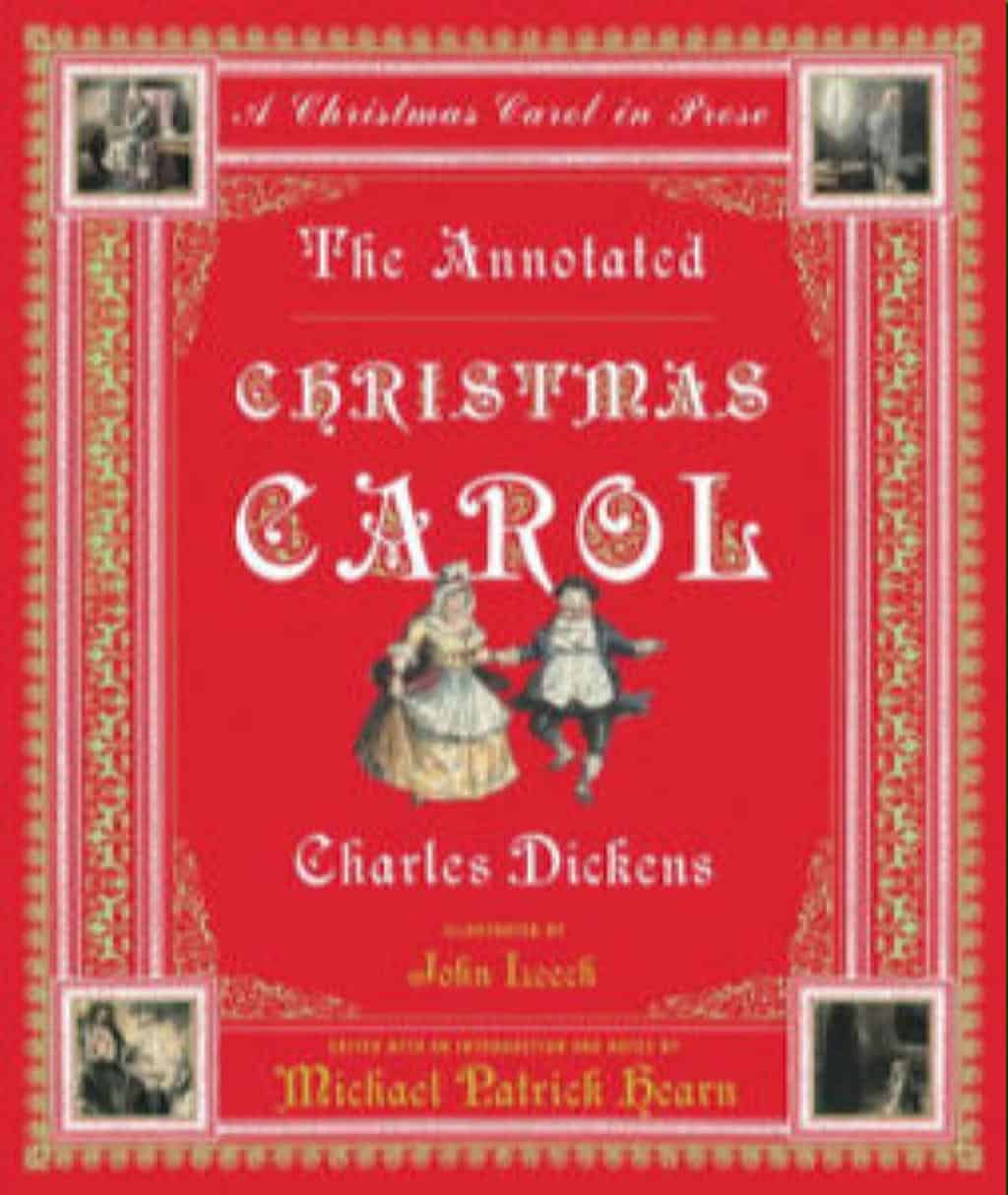 Thank Charles Dickens for Christmas
By John Pecoraro, Assistant Director
Mention Christmas and "A Christmas Carol" is sure to come to mind. Charles Dickens published his classic tale of Ebenezer Scrooge, Bob Cratchit, and a trio of spirits, for Christmas 1843. "A Christmas Carol" has been adapted for both the large and small screen dozens of times over the years, and is as familiar as Christmas cookies. But what some people may not know is that Dickens wrote several Christmas stories.
For Christmas 1844, Dickens wrote "The Chimes." This is the story of Toby Veck, a poor working class man who has lost his faith in humanity, believing that his poverty is the result of his unworthiness. On New Year's Eve he is visited by spirits to help restore his faith and convince him that nobody is born evil, but rather that crime and poverty are things created by man.
Dickens wrote "The Cricket on the Hearth" for Christmas 1845. The cricket of the title acts as a barometer of life at the home of John Peerybingle and his much younger wife Dot. The cricket chirps when things go well, but falls silent when there is sorrow. After Tackleton, a jealous old man, poisons John's mind about Dot, arousing his jealousy, the cricket restores John's confidence in his wife.
Dickens wrote "The Battle of Life" for Christmas 1846. The setting is a village on the site of an historic battlefield. The characters are two sisters in love with the same man. Dickens' message is that in every person's live there is a battle being fought. The battle can be won either peacefully or by hurting others. This is a choice each of us has to make.
Dickens' final Christmas book was "The Haunted Man and the Ghost's Bargain," written in 1848. Professor Redlaw is a teacher of chemistry dwelling on his past sorrows and mistakes. A spirit haunts him and proposes a way to escape his painful recollections of the past by erasing his memory. Instead of easing his mind, the absence of memory makes Redlaw an empty man devoid of emotions. At the story's end, Redlaw regains his memories, and is a changed and better man.
In addition to these book length stories, Dickens produced Christmas-themed issues of his two penny journal, "Household Words," between 1850 and 1858, collaborating with writers such as Wilkie Collins and Elizabeth Gaskell.
To learn more about Charles Dickens and his connection to Christmas, read "The Man Who Invented Christmas: How Charles Dickens' A Christmas Carol Rescued His Career and Revived Our Holiday Spirits," by Les Standiford. Standiford tells the story of how and why Dickens, whose career was on a downward track in 1843, wrote the classic Christmas story. Its publication didn't solve Dickens' financial woes, but it did jumpstart his flailing career, and continues to give the world joy every season.
You might also enjoy "Inventing Scrooge: the Incredible Story Behind Dickens' Legendary A Christmas Carol," by Carlo DeVito.  DeVito uncovers the real-life inspirations from Dickens' own world that led to his creation of "A Christmas Carol." By understanding how much of his own past and present Dickens wove into the characters and themes of his story, we may gain a deeper appreciation of this holiday classic.
Among the many derivations and variations of "A Christmas Carol," are several available at the library. For example, "The Annotated Christmas Carol," with notes by Michael Patrick Hearn.  Hearn begins with a history of the story, including background information about Dickens' life. He includes quotes from contemporary reviewers, authors, friends, and other sources.  He also provides photographs and illustrations, many from the several illustrators who worked with Dickens.
"A Christmas Carol and Other Stories," includes "The Chimes," and "The Haunted Man," in addition to "A Christmas Carol." "The Complete Christmas Books of Charles Dickens," is available for free download from Hoopla.
Dickens' classic Christmas tale on the silver screen is available in several versions at the library.  "Greatest Classic Films Collection. Holiday," includes "A Christmas Carol" from 1938, starring Reginald Owen. Other versions include "A Christmas Carol," starring Alastair Sim, 1951; the musical "Scrooge" from 1970; George C. Scott as Scrooge in the 1984 "A Christmas Carol;" "The Muppets Christmas Carol" of 1992; "Disney's A Christmas Carol," featuring the voice of Jim Carrey as Scrooge from 2009; and even "The Smurfs. A Christmas Carol" from 2013.