Snowy Kids' Books and a Winter Reading Challenge
By Jennifer Bergen, Program and Children's Services Manager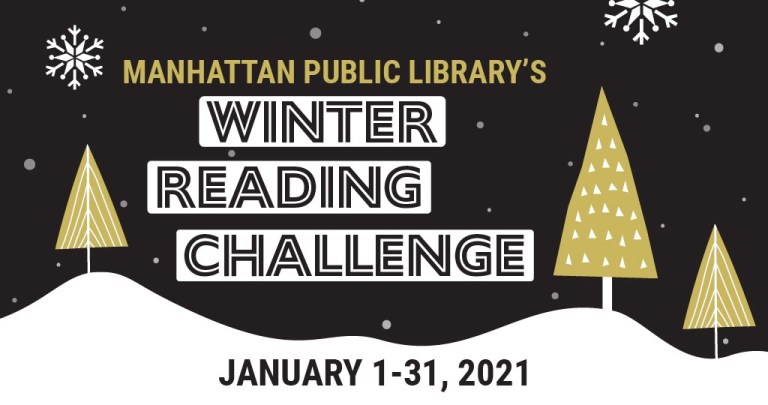 The library is trying something new with the new year – a winter reading challenge. We invite everyone of all ages to register for the Winter Reading Challenge and see if you can read at least 4 hours in January. You can also complete winter reading activities like reading aloud to someone, or telling a friend about a good book. This is just for fun, with a prize of a free book when you complete the challenge.
Reading aloud to your kids counts as reading time for both you and them. If you are looking for some good winter themed stories to read by the fireplace, here are some new and old titles to try.
"Snow Song" by A. K. Riley and Dawn Lo is a beautifully illustrated poem that delights in snow.  Bundled up children are shown walking through the snow, gathering to sled and ice skate and make snow angels. If snow days seem magical to your children, this is the right book. "Snow Song" is also available as an ebook on Hoopla using your library card number.
"Cozy" is Jan Brett's newest picture book, and it does not disappoint. "Cozy" is a magnificent musk ox who allows smaller animals, one at a time, to take shelter under the warmth of his long, thick fur. He sets "house rules" so the animals will get along – lemmings, a snowshoe hare, arctic fox and more. With a backdrop of snow and northern lights, "Cozy" is the perfect hero of this story reminiscent of "The Mitten". Brett's traditional side panels on illustrations give kids a chance to guess which animal will be next to join. Brett studied live musk oxen at a farm in Palmer, Alaska to make "Cozy" come to life. You can even watch Jan Brett read Cozy right now on YouTube, and read her older, beloved tale "The Mitten" as an eBook through Sunflower eLibrary or the Libby app.
"A Polar Bear in the Snow" by Mac Barnett is a quiet story about a polar bear who wakes up. Where is he going? The illustrations by Shawn Harris are captivating in their expansive white spreads of snow and blue sea. This short tale will easily lead to other winter bear books, such as "Bear Snores On" by Karma Wilson and "Bear Has a Story to Tell" by Phillip C. Stead, which can be viewed as read-aloud stories on BookFlix through the library's website.
"Blizzard" by John Rocco is a favorite read-aloud choice, even for older kids. It recounts the author/illustrator's own experience during a blizzard. At first the snow is exciting, but then it gets so deep, and snowplows cannot handle the load. The young boy is able to leave his house through a window, and uses makeshift snowshoes so he can walk on top of the snow and not sink. Pulling a sled, he begins a journey to the store, stopping by neighbors' houses on the way to see what they need most. It's an uplifting wintry tale that will make every kid wish they could be that hero in the snow.
Don't forget about wonderful classics like Ezra Jack Keats' "The Snowy Day" or Jane Yolen's "Owl Moon". Both of these stories show the quiet mysteriousness of snow, and the invitation the white-covered world gives to be explored, by yourself or with others. Both of these titles are made into short videos using the book illustrations on our free digital service, Kanopy.
More children's books about winter and snow will be in our display section of the Children's Room, which is open for browsing by appointment. Librarians can also pull books on topics or genres of your choice with our Quick Picks for Kids service by calling 785-776-4741 ext. 400. We hope kids and adults will enjoy participating in the Winter Reading Challenge this month.