Start Your Summer Reading with Fun Books
by Laura Ransom, Children's Programming Coordinator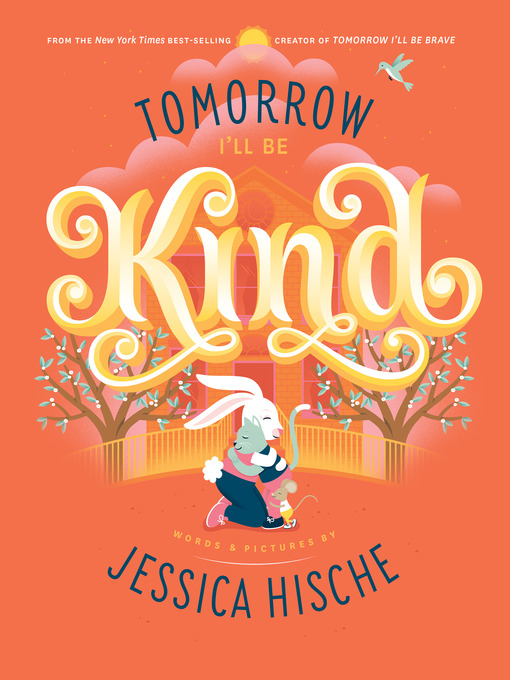 Although the joy of school letting out might not feel the same for kids this year, it is still an important accomplishment that leads into a time of letting loose a little bit. Kids will be ready for some fun reading time of whatever books they like the most. The library is still hosting the annual Summer Reading program, with online registration starting Monday to earn prizes by reading, and with some online programs for all ages starting in June.
There are a number of excellent books for children available from the library's digital book platforms.  Here are some picture books that caught my eye to share with my own little one.
You've probably heard the phrase, "Don't judge a book by its cover!" I'll let you in on a secret: even librarians do this! That's what I did with Linda Elovitz Marshall's "Have You Ever Zeen a Ziz?" A gigantic bird with a neck like a giraffe decorates this book's cover. Inspired by Jewish folklore, this story plays with fun nonsense language that reminds me of Dr. Seuss. You can check out the "zinging ziz" book on Hoopla, one of our library's digital book platforms.
Another book with an eye-catching cover is "Vamos! Let's Go Eat" by Raúl the Third. Delicious Mexican food is ready to be discovered at a variety of food trucks, and the reader can spy little details included throughout the pages. Kids can learn simple Spanish phrases and look up unfamiliar words in the book's glossary. This is also available on Hoopla.
Sometimes parents will request books that teach kids big concepts like kindness and gratitude. Thankfully, we have books like "Tomorrow I'll Be Kind" by Jessica Hische to demonstrate what it means to put these virtues into practice every day. A little rabbit helps her friend who's fallen down, and later she paints a picture for her family. The book beautifully displays this quote from its back cover, "The smallest spark of kindness shines through the darkest night." Read this ebook on Sunflower E-Library.
This year's summer reading theme is "Imagine Your Story" with ties to fantastical creatures and imaginary worlds where anything can happen. Grandparents seem to be magical in ways we can't understand! The grandchildren in the story "Hey Grandude!" by Paul McCartney call their grandpa Grandude, and they are known as his Chillers. On a rainy day, he shows them his magic compass that whisks them away on exciting adventures, like swimming at the beach and horseback riding through the desert. I'm not surprised that Paul McCartney wrote such a creative and whimsical story, and I could imagine him singing the words to his own grandchildren. Find it on Sunflower E-Library.
On Monday, look for Summer Reading information at mhklibrary.org. Babies through adults can participate. Just create a username and password to log in to our online Wandoo Reader program and track your reading time. This year, readers get to set their own reading goal for how many minutes they want to challenge themselves to read over the summer, from May 18-July 31.
We will have prizes, including free books, for readers when they reach halfway to their goal and when they complete their goal. The prizes will be available at a prize table at the library that will be in a separate entrance of the library, beginning in June. Online programs will include videos of MPL librarians presenting storytimes and clubs for PreK-6th grade, a few Teen Zone Online Zoom sessions, and some adult Book Chats on Zoom. We will be doing our best to keep imagination and wonder alive this summer.