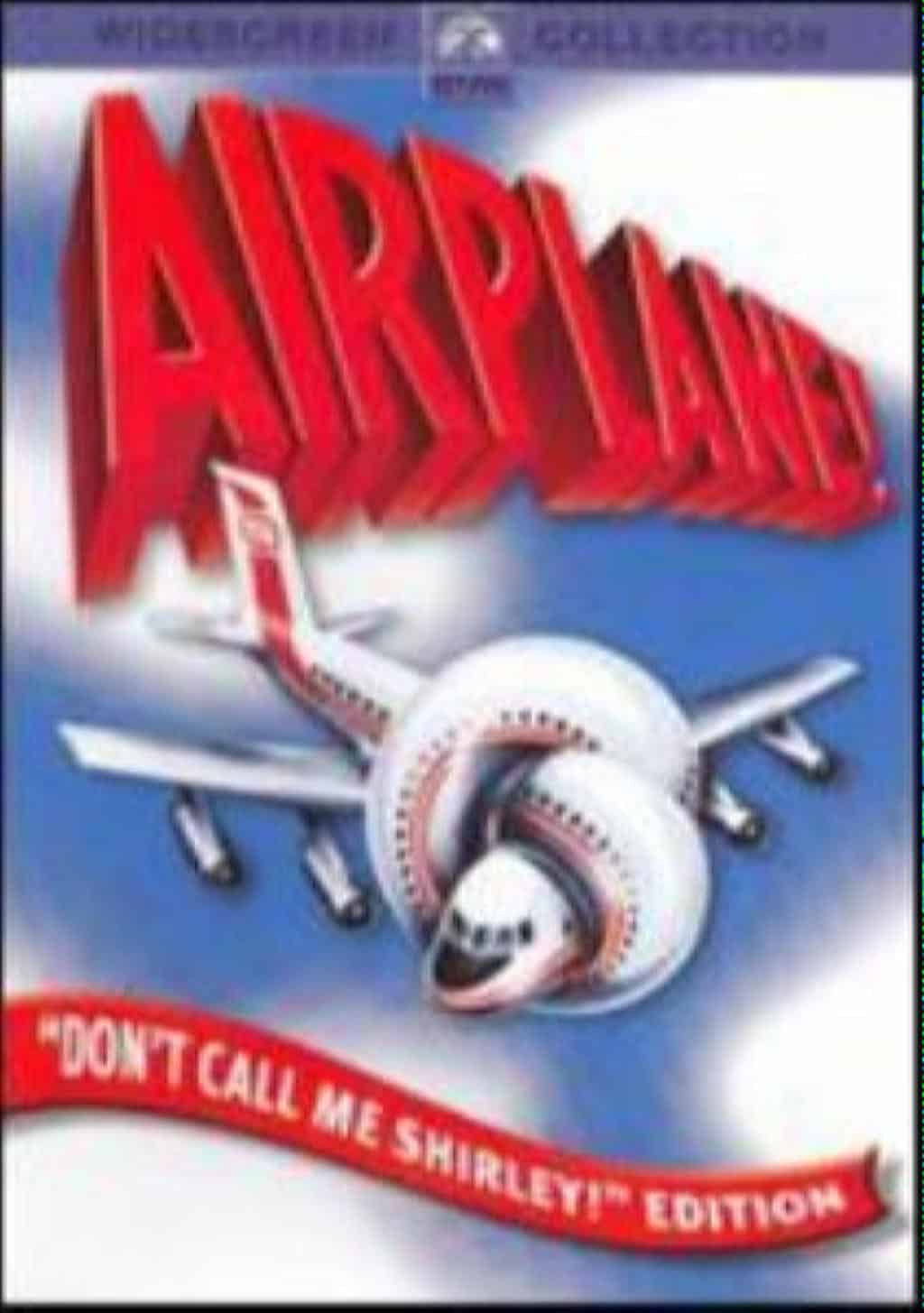 Laugh a Little, at the Library
By John Pecoraro, Assistant Director
I hope you've been laughing, because April is National Humor Month. What better time to look at some of the funniest movies of all time.
What any one individual thinks is funny is a matter of personal opinion. There are many lists of the funniest films, but no two lists include the exact same titles. Comparing the all-time greatest comedy films as judged by the Internet Movie Database (www.imdb.com/list/ls000551766/) and the American Film Institute (www.afi.com/100Years/laughs.aspx), only five films appear among the top ten of both lists. They are:
"Dr. Strangelove or How I Learned to Stop Worrying and Love the Bomb," 1964, directed by Stanley Kubrick. This dark comedy satirizes Cold War fears of nuclear war. Air Force General Jack Ripper believing that the Soviets have used the fluoridation of drinking water to pollute Americans' "precious bodily fluids," orders bombers to deliver a first strike nuclear attack on the Soviet Union. The President of the United States (Peter Sellers), his advisers, and the Joint Chiefs are successful in recalling or assisting the Soviets in destroying all the bombers, but one. The Dr. Strangelove of the title (Peter Sellers again) is a former Nazi scientist who hasn't quite resigned himself to the fact that he's no longer working for der fuhrer.
"Annie Hall," 1977, directed by Woody Allen. In this romantic comedy, comedian Alvy Singer (Allen) falls in love with nightclub singer Annie Hall (Diane Keaton). Alvy's insecurities sabotage the affair, unfortunately, driving Annie to Los Angeles with a new life and lover. Realizing that he may lose Annie forever, Alvy braves the LA freeways to recapture the only thing that ever mattered to him, true love.
"Duck Soup," 1933, directed by Leo McCarey. In this Marx Brothers classic, Groucho (Rufus T. Firefly) is president of small, bankrupt Freedonia, a country in dire need of financial assistance. Neighboring Sylvania, in an effort to annex Freedonia, sends in spies Chico (Chicolini) and Harpo (Pinky) to infiltrate the Freedonian government. In the process Chicolini is made Secretary of War. War is declared and a hilarious battle ensues. Classic comic sequences include the mirror scene in which Pinky dressed as Firefly pretends to be Firefly's reflection in a missing mirror.
"Blazing Saddles," 1974, directed by Mel Brooks. Its 1874 and the railroad is coming through the town of Rock Ridge. Governor Le Petomane (Brooks) and Attorney General Hedley Lemarr (Harvey Gorman) scheme to drive the citizens of Rock Ridge away from their homes and drive down the price of land by hiring a black man, Bart (Cleavon Little), to be their sheriff. Facing a hostile reception, Bart teams up with recovering alcoholic gunslinger The Waco Kid (Gene Wilder) to save the town. If you've seen this movie, you'll remember the campfire scene.
"Airplane!," 1980, directed by David and Jerry Zucker. In this parody of the disaster film genre, traumatized ex-combat pilot, Ted Striker (Robert Hays) nervously boards a Chicago to Los Angeles flight to win back his wartime girlfriend, flight attendant Elaine Dickinson (Julie Hagerty). After contracting food poisoning from the fish served for dinner, both the pilot and co-pilot are incapacitated. It falls to Striker to fly the plane, assisted from the ground by his former commanding officer, Rex Kramer (Robert Stack), and an odd assortment of air traffic controllers.
In additional to the official list, here are a few of the titles that library staff consider to be among the funniest films of all time.
"Monty Python and the Holy Grail," 1975, directed by Terry Gilliam and Terry Jones. The troupe of Monty Python's Flying Circus take on the legend of King Arthur and the Knights of the Round Table.
"The Sandlot," 1993, directed by David Mickey Evans. In 1962, Scotty Smalls learns to play baseball and much more in this coming of age story.
"Groundhog Day," 1993, directed by Harold Ramis. Weather man Phil Connors (Bill Murray) is stuck in Punxsutawney, Pennsylvania, reliving Groundhog Day over and over and over again.
"Young Frankenstein," 1974, directed by Mel Brooks. Frankenstein's grandson, Frederick (Gene Wilder) inherits his family's estate in Transylvania and resumes his grandfather's experiments in reanimating dead tissue.